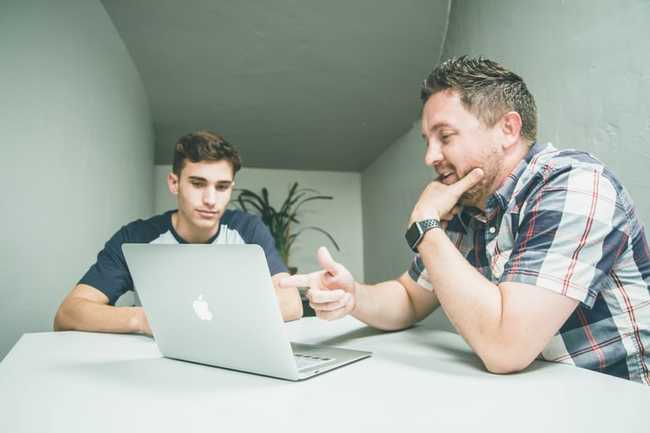 Not every client is easy to deal with. Some clients are easy to deal with whereas some are difficult to deal with. If you are running an organization, you know how important it is to manage a client's relationship.
Likewise, it is not always possible to make clients happy. There comes a time when clients are dissatisfied and come up with complaints. So, no matter how a client behaves, you need to handle such a case without adding fuel to the fire.
If you are in a business, then you should always prepare yourselves to deal with complaints and difficult clients. One cannot predict when a problem arises. So, you need to be ready to face problems.
Similarly, you need to be prepared to handle difficult clients. So, how can you deal with difficult clients?
Ways to Deal with Difficult Clients
Here are 10 ways to deal with difficult clients in a professional manner.
Manage Expectations
Never give clients the opportunity to point fingers at you. So, how can you do this?
Manage the client's expectations and they will never be dissatisfied with you. When taking a project, you need to be clear about the requirements and deadlines. You should communicate regularly with clients to know more about the product requirements and to know how satisfied they are with your work.
Clients are the soul of any business. You should never break the trust that they have for you. You can create a To-Do list and complete the task within the particular sprint. This will make them happy and satisfied with you.
Provide Updates
Clients always want to know the progress of the project. They want to know what is happening with their products, how much work has been completed, how much time is needed to complete the work, everything about the development process. So, you need to answer all these questions to the clients.
It is better to have meetings with the clients on a daily or weekly basis to keep them updated. You need to ask the clients if they have any questions, suggestions regarding the completed work. You should raise issues if you have any and make them realize your efforts.
Updating the clients about the tasks you did today and the tasks you are going to do tomorrow makes them happy. Daily standup helps to build trust with the clients.
The above list shows how you can deal with clients before any complaints arise. So, now let's see the list showing how you can deal with clients when they have complaints and they are unsatisfied.
Listen Actively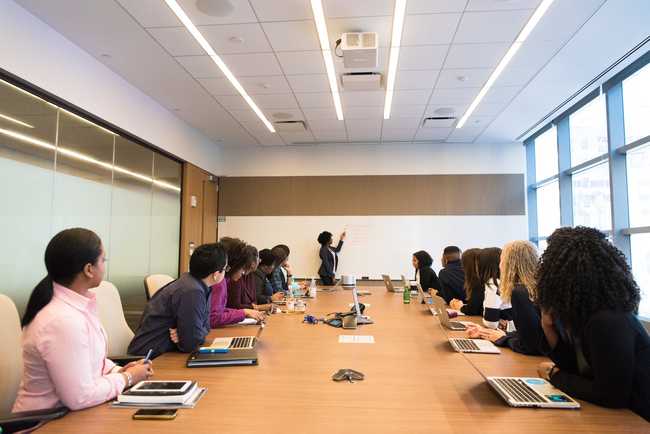 Every client wants you to listen to their problems and solve them quickly. Let them finish talking first. Never interrupt them in the middle of talking. They are already fired and interrupting them in the middle is like teasing a hungry lion.
You should never argue with the clients. You should listen to them until they calm down. After that, it is the best time to respond to the clients. Once they see that you are composed, then they will calm down slowly.
Try not to make them more angry. You should handle the situation nicely without creating any unnecessary scenes.
Likewise, sometimes, clients set unrealistic goals and deadlines. You should convince them that it is too unrealistic and impossible to finish within the deadline. Most of the problems can be sorted out by listening and responding at the right moment.
Be Calm and Control Yourself
You should always remain calm and composed no matter how heated the situation is. The clients are unsatisfied and unhappy with the organization's products and services, but not directly to you. They are taking their frustrations out. So, you should remain calm and listen to their problems.
Sometimes people get angry and say unnecessary things that they don't really mean in the heat of the moment. But, you should never do that cause you could not only ruin your own reputation but the organization's as well. So, you shouldn't get caught up in the moment and lose your control.
Losing control won't solve anything, rather it will create a big scene. So, you should talk to the clients and find out the problem. Your only priority here should be to solve the problems.
Never give your clients the opportunity to give you and your organization a negative review. Read the situation and do not be aggressive. Take a deep breath and remain calm in every situation.
Acknowledge the Problem
You should never ignore your clients. They want the organization to solve their problems. They are angry and frustrated. The best solution, in this case, is to know their problem.
You should understand their problems and acknowledge them. If the problem they are facing is from your side, then you should admit it. You should not ignore your clients because it will make them even more angry.
As soon as the clients bring issues, your responsibility is to understand their problems and convince them that the problems will be solved quickly.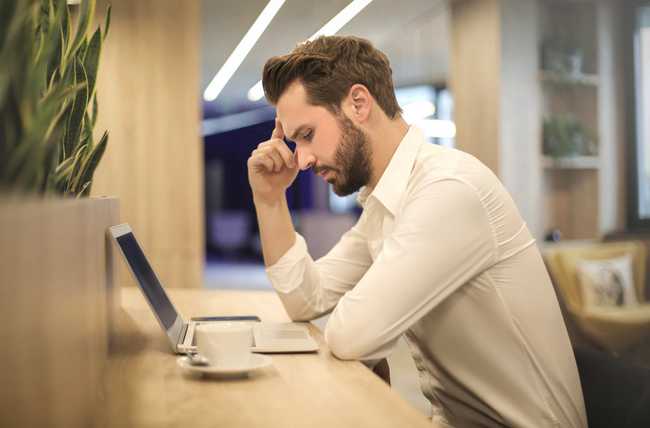 Show Empathy
When a client is upset and dissatisfied, you should understand their problems. When a client brings a problem, you should understand why they are upset and dissatisfied. You need to think from the client's point of view.
You need to show empathy and reply, "I understand your problem". This will make them feel that you understand their problem and this will make them calm and composed. You need to understand how they feel and convince them that you would have done the same thing that they did.
When a client faces a problem, it is obvious that they will be upset and angry. Not only the client, everyone will be upset when faced with a problem. So, you need to understand their situation and problems.
Appreciate
When clients point out the products or services' issues, you need to appreciate it and say "Thank you". You need to appreciate them and reply promptly pointing out their contribution to making the products and services even better than before.
Appreciating the clients for their valuable time for bringing the problems will help in building trust with the clients. Ask them their feedback regarding the products and services so that you will be able to know what you are lacking and take the necessary steps to improve the products and services.
The client will be happy and satisfied if they feel that their opinion matters and are contributing to make the products and services better.
Take Them Seriously
When handling a difficult client, you need to make them realize that you are concerned about them and their problems and understand the situation clearly. You need to take them seriously and you should never ignore them.
Taking the client's problems lightly could be disastrous, costly, and could even damage your company's reputation. As they raise the issues, you need to reply saying that solving the problems will be your high priority task. You need to make them feel that the client's satisfaction is above everything for you.
Offer Solutions and Solve Quickly
There isn't any better way to handle a difficult client other than solving their problems quickly. If the problems can be solved quickly, then you need to solve them quickly to satisfy the clients. Otherwise, tell them the problems will be solved as soon as possible.
First, you need to understand the problems and what is causing the problems. You need to research to find out the root cause of the problem and act immediately to solve the problem. The client sometimes might not understand the situation and might not have patience, so you need to take action immediately.
You need to convince the clients that you understand their problems and tell them to be calm and composed until the problem is solved. You need to offer solutions to not make the situation worse. If possible, you can compensate them for the inconvenience they experienced.
So, your high priority is to solve the issues as quickly as possible.
Document Everything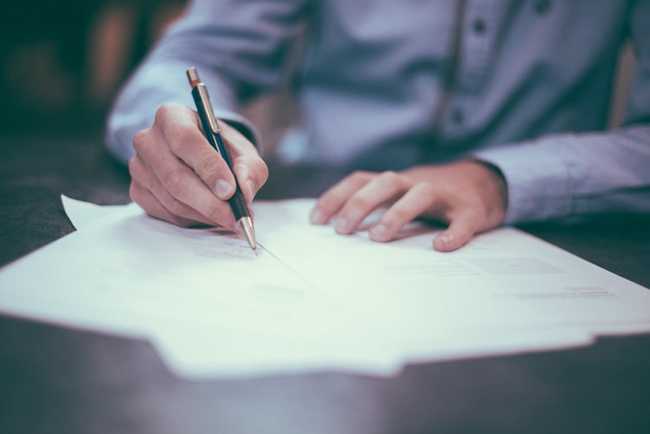 To never face the same problem again, you need to document everything. You need to document how the problems occurred in the first place, the root causes, what steps did you put into action to solve the problems.
You need to document everything, even the minor details to avoid problems in the future. You can take it as a reference in the future if any problems arise. This will make you prepared if any problems arise.
Also, it's impossible to remember everything. So, documenting everything between you and your clients will also help to prevent any conflicts that might occur because of misunderstanding.
In Conclusion
One might never know when a problem will arise. The problem may arise in your products and services making your client unhappy and dissatisfied. Sometimes a problem will be solved quickly whereas sometimes it will be difficult to solve quickly.
What can you do in such a situation? How can you handle your difficult clients? So, practice the above-mentioned methods to deal with difficult clients and see the results for yourselves. And, also look at our another amazing article about how to keep investors happy.
If you have any suggestions regarding the article or want to work with us, please feel free to contact us.
References: MindTools, NerdPilots, SpinSucks